Introduction
The Gull Wing Bridge, a £127 million iconic project that will offer a much – needed 3rd bridge over the town's Lake Lothing, relieving traffic congestion in addition to providing an improved connection between the north and south end of the town.
Our Involvement
As part of Lake Lothing 3rd Crossing, a section of the bridge will be installed over railway lines. IPS Ltd. was appointed as the engineering consultant to oversee the design reviews, support stakeholder management including Network Rail and third party, management of temporary works design, and construction activities support.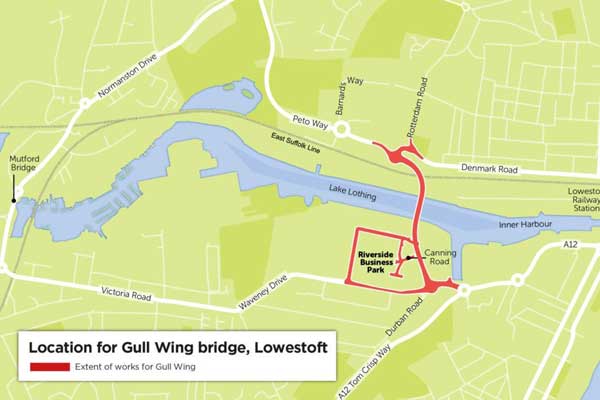 Key Challenges
Restricted site access
Poor ground conditions
Contact with moving plants and machinery
Lack of buried services information
Working adjacent to live rail
Construction staging in line with Network Rail operational requirements
Interface with permanent and temporary works
Scope of work
Installation of the bridge over the railway line – adjacent to Pier 7
Oversee the temporary work design
Act as a lead project CEM to integrate design and construction elements
Independent review of engineering and construction documentation
Stakeholder Management
Engineering and Construction Management
Key Services Provided.
Contractor's Engineering Manager support (CEM)
Railway services integration
Systems Engineering
Installation of Temporary Hoardings
Vegetation clearance
Shed Demolition
Clients