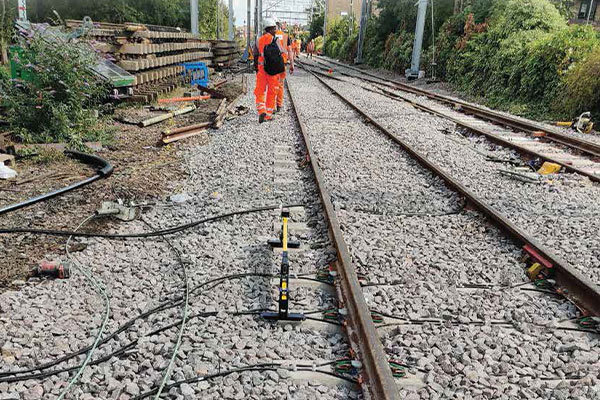 We provide cost effective design, development and construction management services in the rail electrification of both overhead line and conductor rail systems.
IPS engineers are very well acquainted with Network Rail and London Underground electrification systems, and their company standards. From conceptual stage and detailed design to the renewal, enhancement and installation of new systems, our experience and skills enable us to offer a comprehensive service embracing all the E&P disciplines.
Electromagnetic compatibility assurance including management and control plans can be provided by our team of specialists who will also deliver whole lifecycle management.
We also provide design and technical consultancy services relating to the earthing and safety process, including the development of strategies for earthing solutions on both AC and DC electrification schemes.Furthermore, our stray current design capability covers civil and structural design for stray current protection for rail infrastructure and utilities.
Our electrification engineering team are highly experienced and recognised as experts within the industry. We provide specialist design services, including :
Design of 750V/ 630V DC Contact Systems (3rd and 4th Rail)
25kv AC Contact Systems (OLE), Covering Main Lines, Sidings, and Depots
Design of DC Traction Substations and AC Feeder Stations
Earthing & Bonding associated with DC and AC System
Touch Potential and DC Stray Current Assessment/ Mitigation
Design of HV Feeders, Associated SCADA, and Optical Fiber Cables
Design of Electrical Protection Schemes for LV, HV, and DC Electrical Systems
Traction Power Substations
Signalling Power and Point Heating Design
Lighting for Level Crossing, S&C Junctions, Walkways & Sidings
EMC Control Plan and System Integration
DC Circuit Breaker Renewals Design
Transformer-Rectifier Renewals Design
Substation Design
Substation and TP Hut Earthing Design