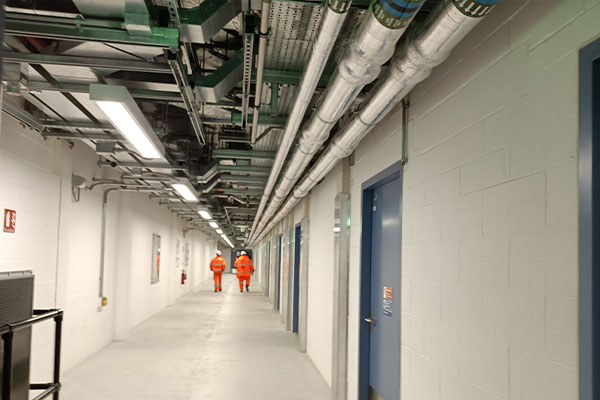 Our MEP engineering team provide a comprehensive environmental, mechanical, and electrical design consultancy service with an impressive track record in the delivery of an extensive portfolio of projects.
Our professional skills include all aspects of building services engineering with sustainable and low carbon design at the core of our decision making process. Our approach is to combine technology and innovation to produce sustainable design solutions that meet wide-ranging needs and maximise efficiency for both new build and refurbishment projects.
The challenge of climate change has driven profound changes in the way we plan, design, build and operate the built environment. Our commitment to carbon reduction in our designs and the way we conduct our own business has been recognised by low carbon awards from both the Carbon Trust and the Chartered Institution of Building Services Engineers (CIBSE).
Our areas of expertise include
Air conditioning & Humidity control
Point Heating & Ventilation Layout Design
Hot & Cold Water Services
Lighting & Power Systems (Rail and Commercial/ Residential Built Environments)
Fire Alarms & Control Equipment
LVAC Distribution and Electrical Protection Design
Lighting Design for Level Crossing
S&C Junctions, Walkways & Sidings
Lifts & Standby Generators
Boiler Design & Replacement
Design for Rewiring of Electrical Installation
Building Energy Management Systems
PA/Sound Reinforcement
Laboratory Services Design